Pork Belly: A Delicious and Versatile Cut of Meat
Pork belly is a delicious and versatile cut of meat that has been growing in popularity in recent years. This flavorful cut is known for its rich, fatty texture and can be used in a variety of dishes, from Korean BBQ to crispy pork belly tacos.
But what exactly is pork belly? Pork belly is a cut of meat that comes from the belly of the pig. It is a fatty cut that is typically sold with the skin still attached. When cooked properly, the fat renders down and creates a rich, melt-in-your-mouth texture that is hard to resist.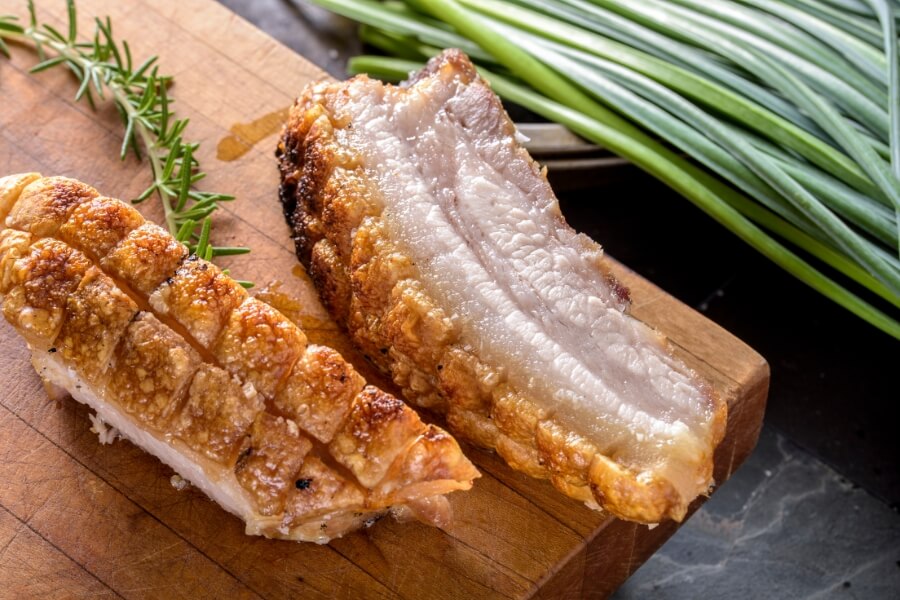 One of the most popular ways to prepare pork belly is to roast it in the oven. To do this, simply season with salt and pepper and place it in a roasting pan. Roast it in the oven at 350 degrees Fahrenheit for about 1 1/2 to 2 hours, or until the internal temperature reaches 145 degrees Fahrenheit. Let it rest for a few minutes before slicing and serving.
Another popular way to prepare pork belly is to braise it. Braising involves cooking in liquid over low heat for an extended period of time. This method results in a tender, flavorful meat that is perfect for use in stews, soups, and other dishes.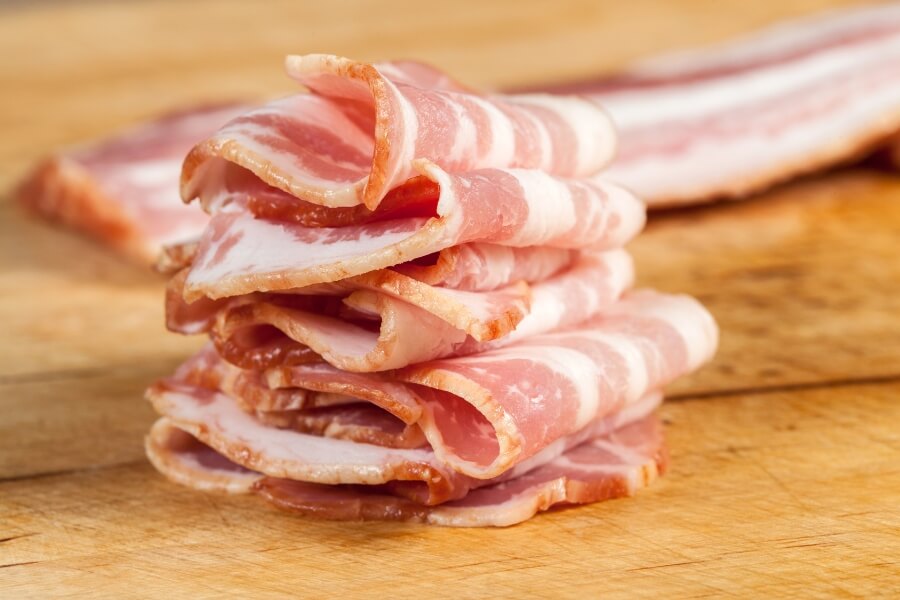 It can also be used to make bacon. Bacon is simply pork belly that has been cured and smoked. It is a beloved breakfast food and can also be used to add flavor to a variety of dishes, from salads to sandwiches.
When it comes to cooking with pork-belly, there are endless possibilities. It can be used in stir-fries, tacos, sandwiches, and more. One popular dish is Korean BBQ pork belly, which involves marinating the pork belly in a mixture of soy sauce, sugar, garlic, and other seasonings before grilling or pan-frying.
But pork belly isn't just delicious—it's also packed with nutrients. It is a good source of protein and contains essential vitamins and minerals like vitamin B12, iron, and zinc.
When shopping for pork belly, look for cuts that are fresh and have a good amount of fat. The fat is what gives pork-belly its signature flavor and texture, so don't be afraid to embrace it!
In conclusion, pork belly is a versatile and delicious cut of meat that is worth adding to your cooking repertoire. From roasting to braising to stir-frying, there are endless ways to prepare and enjoy this flavorful cut. So next time you're at the grocery store, consider picking up a piece of pork-belly and exploring all the delicious possibilities it has to offer.
Asia Mart - Cheap meat in Japan
Website:
https://asiamartjp.com/
Phone: 080-3829-7094
Fanpage:
Cheap meat / Yasuniku / Asiamart